Changes to Insurance
You may have heard there are changes to insurance in BC! Here at Peter F. Pook Insurance Agencies, we are facing these changes to insurance alongside our customers. Not just with auto insurance, but also changes to how customers expect to get information. We aren't changing our dedication to customer service. In fact, we are branching out online in order to bring you even more information about insurance in BC than before. 
We recently relaunched our website because we recognize that we need to change to keep up with the times. Not everyone can stop by an office during business hours to ask us questions. Since there have been several large changes to how automobile insurance in BC works, this is the perfect time to use our new website to give you the information you need to help you feel more at ease.
We don't plan on stopping with posts about auto insurance either. We are living in an information age and we want to help empower our customers so they can make the decisions that are right for them. So we'll be sharing a variety topics here that relate to all the areas of insurance that are important to our customers.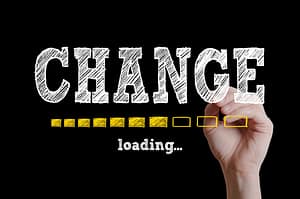 We know that change is part of doing business. But that can still be a frightening thing. Even when changes may be necessary in the end, the process of getting there can be difficult. When the future is uncertain it's easy for worry and doubt to creep in. Part of our job is to give you the information and clarity you need for peace of mind. When it comes to advising and educating our customers, things are business as usual.
The changes have already begun rolling out and there are several helpful resources you can find at ICBC.com. There you'll be able to see how multiple aspects of the insurance system are changing.
Over the coming weeks we hope to bring you several informative articles explaining in general how and why these changes are happening. Of course, nothing can beat personal advice. If you want to know even more about how the changes will impact you, please stop by one of our locations and have a chat with one of our brokers.